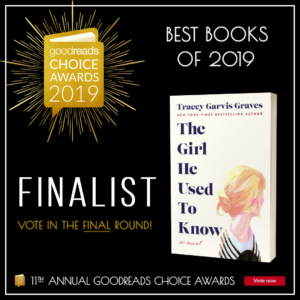 Hello, everyone!
I'm so excited I can hardly stand it. It has been a long-term goal of mine to see one of my books listed as a nominee in the annual Goodreads Choice Awards. I was thrilled when I learned that The Girl He Used to Know would make that dream come true for me. And now that the book has made it into the finals in the romance category, I can hardly contain myself. Who would have thought? Clearly, not me. But now I am over-the-moon about the amount of love and support my readers have shown for this book. Thank you from the bottom of my heart! It truly means the world to me.
If you would like to vote for The Girl He Used to Know, click here.
Thank you so much! <3
P.S. The trade paperback edition of The Girl He Used to Know will be available on January 7th. I can't wait!