The Trade Paperback Of The Girl He Used To Know Is Available Today!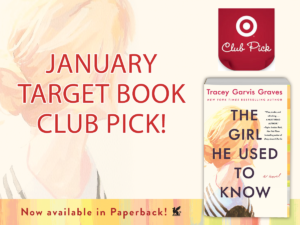 Hello, everyone!
I'm so excited because today is the release day for the trade paperback edition of The Girl He Used to Know. And there is something super special about it. Do you see the little red box at the upper right-hand corner of the picture above? That's right! I am thrilled to announce that Target has selected The Girl He Used to Know as its January Book Club Pick! ! They choose one book per month and I can't tell you how happy I was when I learned it would be mine.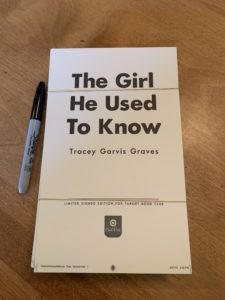 And not only did Target select the book, but there are 7,800 signed limited edition copies on their shelves! It took me a month and 10 Sharpies to get them all signed, but it was such an honor that I'd have signed twice as many if they'd asked me to. I love Target and I've always loved seeing my books on the shelves there. But this book is extra special and I'd love it if you picked one up either in the store or at Target online.
I hope you'll pick up a paperback copy of The Girl He Used to Know! Oprah Magazine named it one of the best romance novels of 2019 and the Philadelphia Inquirer says "the ending had me riveted." The trade paperback is available in stores as well as online at the following retailers (simply click on the highlighted link):
I'll be going live on my Facebook author page at 7:00 p.m. CST tonight. I'll be doing a Q&A, so have those questions ready. I'll be giving away some signed paperbacks and tote bags, too, so I hope to see you there!
xoxo,
Tracey