Heard It in a Love Song Cover Reveal and Pre-Order Links!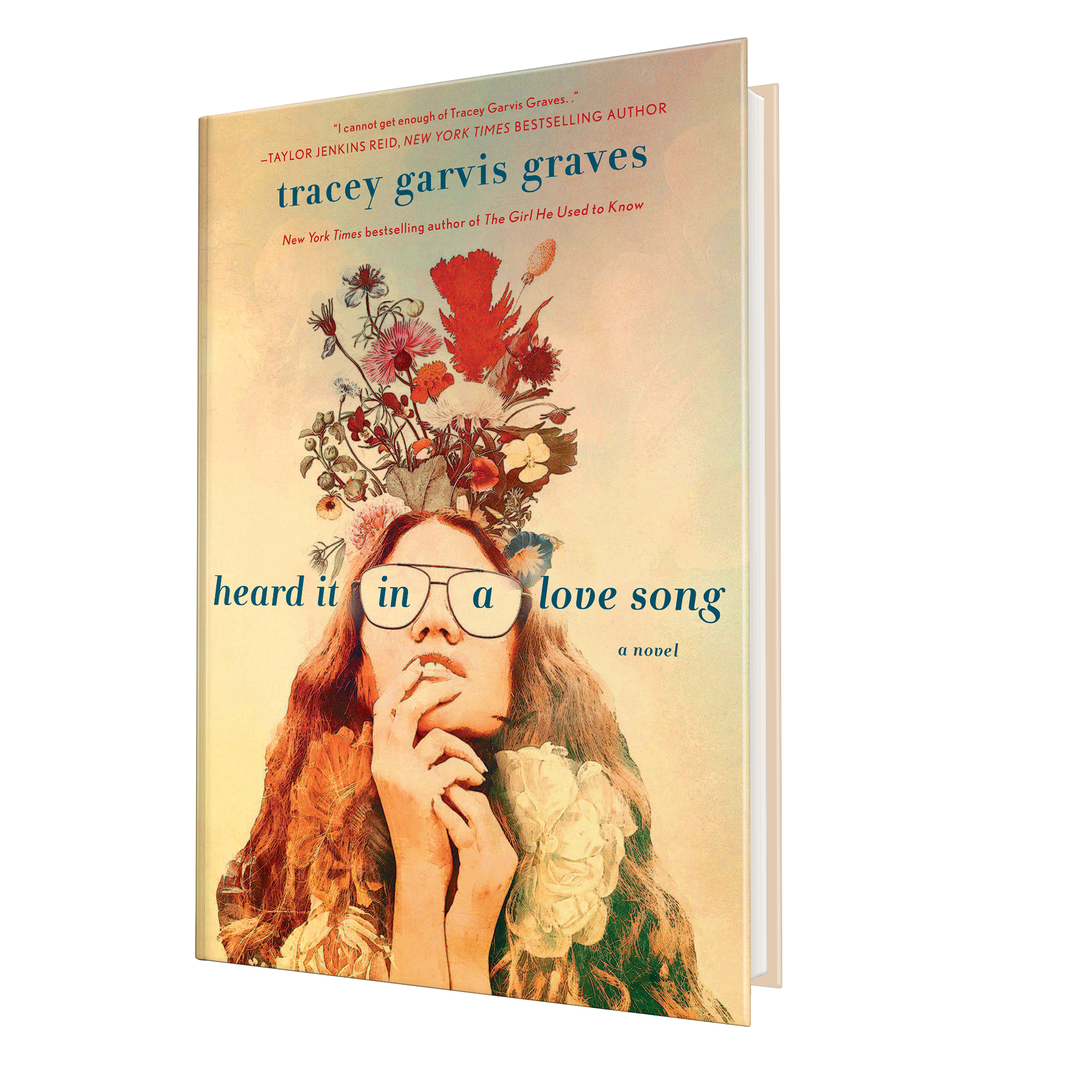 Hello, everyone!
How much do I love cover reveals? So, so, so much! I'm incredibly excited to share the gorgeous cover of Heard It in a Love Song with you today. I literally gasped when I received the cover image, and then I just stared at it for a while. I think it's breathtakingly gorgeous and I was wrong when I said that nothing would ever top the cover for The Girl He Used to Know. The book will be released on November 2nd, 2021. I know that seems like a long time away, but I promise it will go fast! Make sure to follow me on all my social media channels because I will be giving away signed ARCs every month from now until the release.
So, what is this book about? Here's the blurb:
Love doesn't always wait until you're ready.
Layla Hilding is thirty-five and recently divorced. Struggling to break free from the past—her glory days as the lead singer in a band and a ten-year marriage to a man who never put her first—Layla's newly found independence feels a lot like loneliness.
Then there's Josh, the single dad whose daughter attends the elementary school where Layla teaches music. Recently separated, he's still processing the end of his twenty-year marriage to his high school sweetheart. He chats with Layla every morning at school and finds himself thinking about her more and more.
Equally cautious and confused about dating in a world that favors apps over meeting organically, Layla and Josh decide to be friends with the potential for something more. Sounds sensible and way too simple—but when two people are on the rebound, is it heartbreak or happiness that's a love song away?
I was asked during a recent book club Zoom meeting how similar this book was to The Girl He Used to Know which sparked the kind of discussion I love. I replied that all of my books are different but also similar in that they adhere to my tagline of 'contemporary fiction with a happily-ever-after.' However, plotwise this book is quite different. In The Girl He Used to Know, we had two main characters who had a history together and were giving their relationship another try. I find second chance love stories fascinating because they require both characters to grow and change and compromise and find their happily-ever-after together, despite what occurred in their past that led to their breakup. Using a dual timeline allowed me to show the reader both periods of time so they could see for themselves how the characters had changed.
In Heard It in a Love Song, I once again used a dual timeline. But this time, I showed the separate pasts of the main characters (who are both recently divorced) so that readers could see what had gone wrong in their marriages and how this might affect them as they brought their history into a new relationship in the present. I wanted to write a relatable friends-to-lovers story that would resonate with anyone who's ever found themselves on the other side of a breakup and wondered, now what?
Here are the pre-order links:
Please click here to add Heard It in a Love Song to your Goodreads shelf. And please click here to sign up for my newsletter. Next month, I'm giving one lucky subscriber the entire signed library of my books, including a physical ARC of Heard It in a Love Song. The giveaway is open to everyone – US and International.
Thanks, everyone! I'm so excited to share this book with you.
xoxo,
Tracey