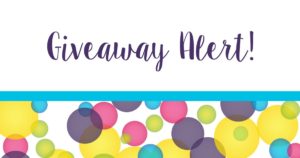 Good morning, everyone!
A few of you have reached out to say hello and ask me where I've been, which I appreciate so much. I know I've been MIA, but I've been holed up in the writing cave working on my next manuscript so that I can reach my completion date goal of June 30th (and keep giving you new books to read!).
But today I have some super exciting news: 100 people will win an early copy of The Girl He Used to Know. That's not a typo. ONE HUNDRED PEOPLE will soon hold a bound galley in their hands.
I cannot EVEN. I'm so excited for you to read this book.
All you have to do is click on this link and enter the giveaway. Mobile users, please use this one. That's it. And if you'd like to share the giveaway link, that would certainly be appreciated but it is not required.
I can't wait to reveal the final cover (this one's a placeholder) and tell you more about this story. But for now, let's get the ball rolling with this awesome giveaway. Good luck!
Happy Monday! 
<3
Tracey