The Girl He Used to Know Cover Reveal!
Hello, everyone! Happy Friday. I'm so excited to share the gorgeous cover of The Girl He Used to Know with you. I love its edgy, sophisticated, literary vibe and can't wait to hold the finished hardcover in my hands. The book will be released on April 2nd, 2019. I know that seems like a long time away, but I promise it will go fast! Make sure to follow me on all my social media channels because I will be giving away signed ARCs every month from now until the release.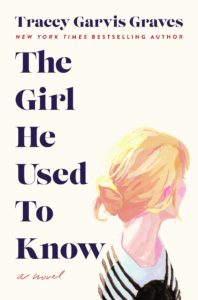 I also have the pre-order links!
Add to your Goodreads shelf here:
Also, the e-book editions of Heart-Shaped Hack and White-Hot Hack will be on sale on Amazon for .99 STARTING TOMORROW. If you haven't met Kate and Ian yet, grab your discounted copies for the holiday weekend!  <3 <3 <3 
Thanks, everyone! TGIF. 🙂